ORIGINS OF OUR ESPRESSO BLEND
GUATEMALA
SAN CARLOS
1500-1700 MASL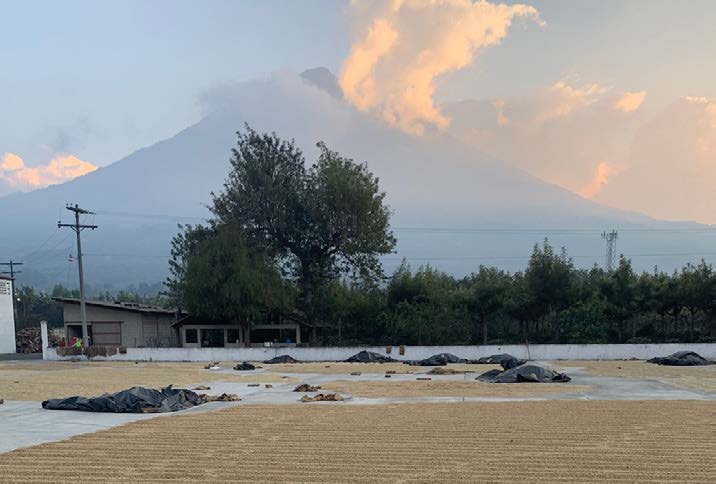 Our Guatemala component comes from San Carlos - a 16 hectare farm owned by Ana Maria and Estela Durán, the same producers who own Villa Estela and San Ignacio. These three farms are historic farms founded by Carlos Durán in 1850 and are situated amongst the ruins, tiendas and restaurants of downtown La Antigua, Guatemala. The farms have passed through several generations of the Durán family and that familial pride shine through in the coffee they produce. The three farms have been managed for over 50 years by Jorge Alberto Zamora. Zamora was born on the San Carlos farm, while his father managed the farms before him for 65 years, and as such, has seen many of these plants grow from seedling to adults. The main cultivar that grows at San Carlos are 100 to 135 year old Bourbon varietals. They are grown in such a way that once they reach a certain height, they actually bend and grow towards the ground, enabling harvesters to easily reach all of the ripen cherries without stunting the growth of the trees. In order to keep these trees productive, plants are harvested every two years, which follows their normal production cycle. Most farms will stress their plants to produce fruit every year, but this can stress the trees and shorten their productive lifespans. Along with the old growth Bourbon, San Carlos also grows Caturra and Catuai. Antigua is known for its rich, volcanic soil and cooler evening temperatures. Coffees from this region tend to be rich and complex, with citrus and chocolate notes. In order to protect the coffee trees during the cooler evenings, Finca San Carlos uses Gravilea trees to shade and protect the shorter coffee trees from frost. The taller shade trees still allow plenty of air movement through the farms in order to keep humidity from getting too high.
EL SALVADOR
METAPAN A
1700-1800 MASL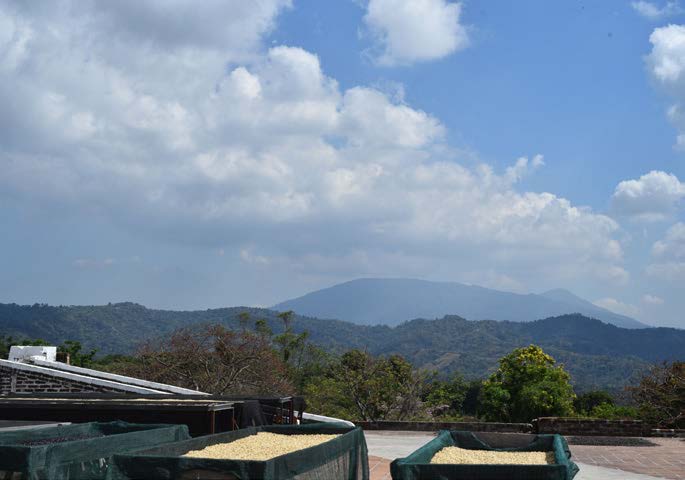 Metapan, the largest component in our new espresso blend, comes from the Metapan Region of Northern El Salvador. This region sits right on the Trifinio Biosphere Reserve, where El Salvador, Honduras and Guatemala all meet. Elevation and temperate climate in this region play a pivotal role in creating ideal growing conditions for exceptional coffee. Metapan is a regional lot and is made up of coffee from several small-scale producers in Metapan who bring cherry to the El Borbollon dry mill for processing and export. El Borbollon is a milling station in Santa Ana that is committed to working closely with their producers, maintaining long lasting relationships and sharing exceptional coffees from El Salvador. The dry mill has been helping their community of coffee producers gain access to the market since 1985 and strives to continue this work. Our new iteration of O1 is an approachable blend that is lively with notes of tangerine, dark chocolate and clover honey. It is balanced and bright, with smooth honey undertones. We hope that the hard work and dedication of these producers shines through in your cup, regardless of whether you choose to drink your espresso straight up or with milk.
HONDURAS
CABANAS
1500 - 1600 MASL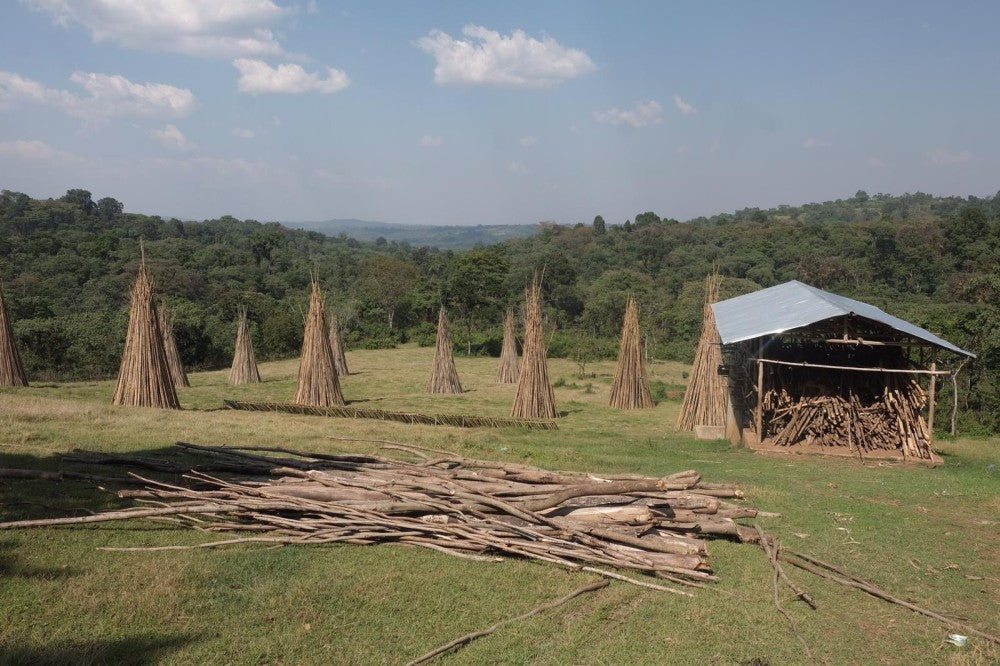 Proyecto Cabañas is a central processing project that currently services 65 small farms across the Cabañas community. It is a remote area in the complex ridgelines along the Honduras-El Salvador border, due south of Marcala city. Participating farms average only 2.5 hectares apiece and are managed by immediate family. The processing project was first established in 2012. Farms across the region were struggling to survive after a roya (coffee leaf rust) outbreak devastated the predominant coffee cultivars in production—cultivars like typica and pacas, both excellent in the cup but highly susceptible to illness. Many of the farms had only recently been established, as coffee in Cabañas was not typically cultivated until the year 2000 when landowners saw the potential of planting it. The newer, state-sponsored hybrids farmers planted to replace their loss, such as Lempira and Ihcafe-90. San Vicente, a miller, exporter, and marketing group based in Honduras' Santa Bárbara department, was first introduced to farmers in Cabañas by one of their producers, Alex Ponce, who has family in the region. The project began with only 3 producers, a single pulping machine, and 3 raised beds on a rented plot of land. Now, 10 years later, the group is much larger and the project is producing a wide variety of processing styles. And Alex Ponce is still the general manager of the project. This particular lot is fully-washed. Coffee cherries are received daily from participating farmers, are de-pulped and de-mucilaged via water friction, and moved straight to raised beds to dry. The drying parchment is stirred every 30 minutes during the day for about 2 weeks, and continuously sorted to remove all visible defects. At the station all day lots are kept separate for quality purposes.
Our latest 01 celebrates the work of three groups of farmers from three distinct regions throughout Central America. As much as we enjoy celebrating the individual efforts of farmers representing different farms, it's worth noting that regional blends play a very important role in communities throughout the coffee growing world. Strengthening individual quality through collaboration and teamwork makes each of these coffees a showcase of these combined efforts. Thanks to the efforts of many, we have landed on an approachable 01 blend that is lively with notes of dark chocolate, tangerine, clover honey. It is balanced, bright, and great both alone or coupled with your choice of milk.